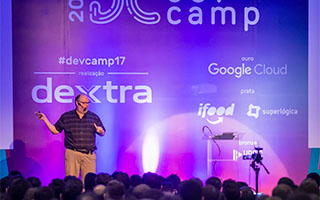 We find consulting and mentoring to be an incredible opportunity for growth and understanding within the field.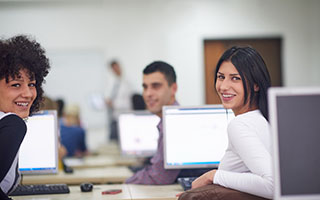 We provide courses that articulate best practices essential for all aspects of the software development process.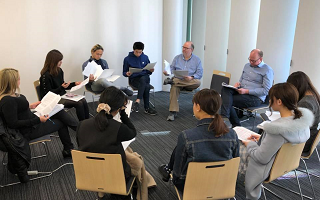 We offer custom on-site mentoring and coaching for software developers, analysts, and team leaders.
Joe will attend ScrumRio 2023 where he gave a keynote. He was excited to visit Rio again after the pandemic. Afterwards, he traveled to Sampa to visit friends and colleagues ... read more...

Besides Joe's technical skills, I believe his interpersonal skills are equally good. Joe's professionalism, attention to detail and quality of work product are excellent. Especially important is Joe's ability to convey technical information in an understandable manner. The ability to effectively transfer technical knowledge is a highly prized skill for a consultant and I believe Joe does very well at this. Joe is equal parts technician and mentor, and that is a highly potent combination.
Daniel Long Sr.

I had the pleasure of working with Joe Yoder at Iron Mountain Fulfillment Services. Joe provides a balanced approach to problem-solving that brings vision and leadership while keeping all parties engaged. Needless to say, I was regularly impressed by his consistent management style that helped us meet our goals. I am confident that Joe offers the same level of work ethic, experience, and spirit to every engagement in which he is involved. Please feel free to contact me for any additional information that may be of interest.
Kevin Wright

Joseph Yoder and The Refactory, provided support and brought a sweeping variety of knowledge, skills, experience, and expertise which greatly enhanced the quality, usability, integrity, and intelligence of the design of the PPRD project while accelerating the project's completion. The Refactory taught a large group of the Caterpillar employees an object-oriented Design Patterns and Refactoring. Our pattern training exposed us to common patterns found in the design of good object-oriented programs.
Paul Saletzki

Joe was a technical lead for his team and made significant technical contributions himself, both on the architectural side and on the complex applications his team worked on. Without exception, the Refactory was quick to pick up on the domain knowledge required to implement complex business rules for our ordering, import, invoicing, print, shipping, and warehouse management systems. We enthusiastically recommend the Refactory as a technically sound, innovative and reliable source for contract development.
Don Moonshine

Joe's training provided me with the knowledge and skills
needed to assist my company in the process of TDD adoption.
The course gathers theory and practice and provides a solid foundation on refactoring. As a bonus, you have the opportunity to meet Joe, a guru from our area, an extremely fun person with incredible teaching skills.
Guilherme Utrabo