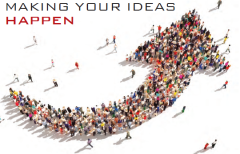 Instructors: MaryLynn Manns and Joseph Yoder
(email for more information)
Date: May 21, 2021 11:00am-2:30 pm EDT (New York timezone)

Instructors will be available after the workshop (2:30-3:30 pm EDT) to discuss your challenges in Making Agile Happen.

Description: If you are reading this, you know that Agile is cool. But perhaps, everyone in your organization does not. Are you facing challenges in making Agile happen? Are there resistors that are standing in your way? Bring your frustrations!
This is an interactive overview of Fearless Change strategies and how they can be used to help you make Agile happen in your organization.
In this workshop, you will:

Identify some challenges you face in convincing people to make Agile happen

Identify some well-defined solutions to some of your challenges
(and discover how you can find more solutions later)
You will leave this workshop with some specific strategies you can use right away!